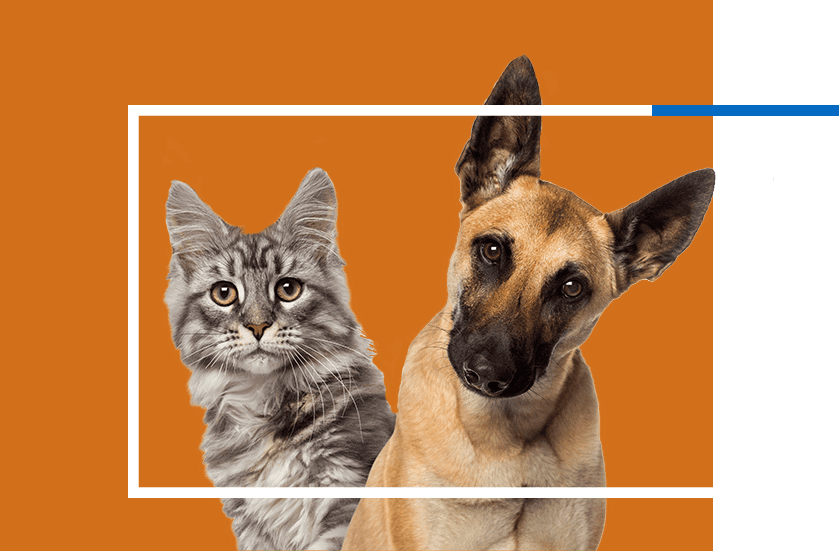 Welcome to Sky Canyon
Veterinary Hospital
WHO WE ARE
If you've been searching your mobile device for great vets near me…, you've landed in the right place at Sky Canyon Veterinary Hospital. Sky Canyon Veterinary Hospital is a full-service veterinary hospital that provides exceptional, compassionate care for dogs & cats at all life stages.
Locally owned, this premier veterinary hospital was founded by Dr. Thad Respet – an accomplished veterinarian with a passion for preventive care and advanced experience in orthopedic, soft tissue, and trauma surgeries.
Our philosophy is that preventive care is the best investment a pet owner can make.
Here are the top 3 reasons why we are such advocates of basic preventive care such as vaccinations, disease prevention, weight management, and oral health.

Preventive veterinary care extends the lives of your pets by improving overall health.

Preventive veterinary care catches health problems in the early stages to improve healing outcomes.

Preventive veterinary care also helps pet parents by catching medical problems in the early stages when it costs less to treat.
Open 6 days a week, Sky Canyon Veterinary Hospital make accessing high-quality veterinary care easy and convenient.
We look forward to taking care of your beloved pooches and felines like they were our own pets.
Preventive & Advanced Care for Your Pet's Lifetime
The staff at Sky Canyon Veterinary Hospital are all avowed animal lovers who have a passion for providing expert veterinary care. Here's a look at the Sky Canyon team: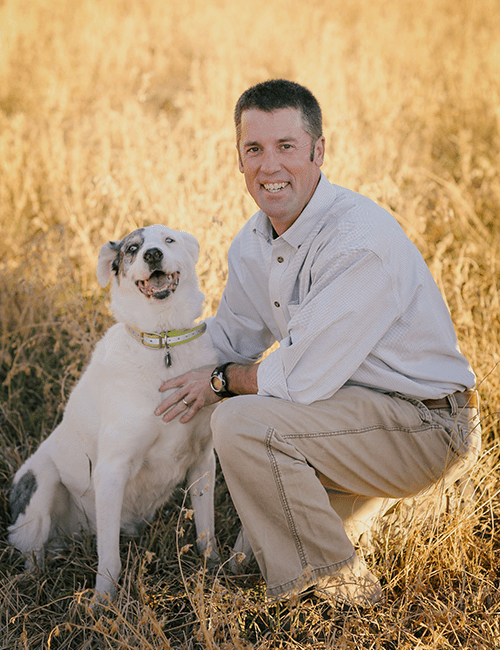 Dr. Respet has been a practicing veterinarian in the Grand Valley since 2010. He enjoys all aspects of small animal care but especially enjoys orthopedic and soft tissue surgery, arthroscopy, ultrasound, and minimally invasive medicine. While he is passionate about the science, one of the most fulfilling aspects of being a veterinarian for him is the relationship that he develops with his clients and patients. He prides himself on honest communication.
In his free time Dr. Respet enjoys spending time with his wife Shannon, kids Jack and Anna, and their dogs, cats, goats, and chickens. He stays busy biking, skiing, and tinkering around their property.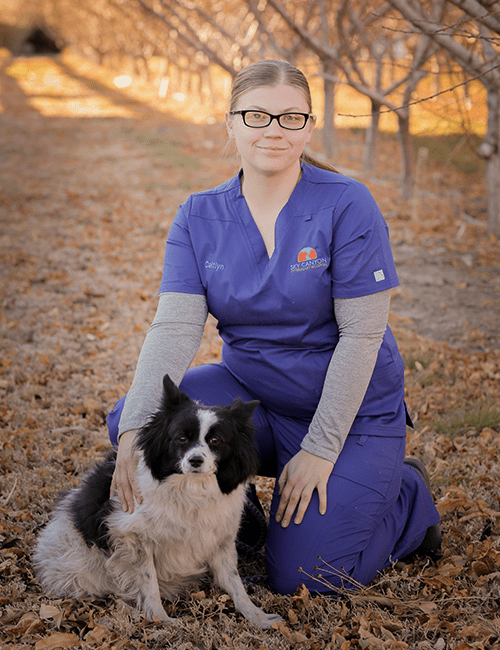 Caitlyn has always had a passion for helping animals. She landed her first animal hospital job at age 16 as a vet tech and has stayed in the field ever since. Aside from experience in a general veterinary practice, she also has helped out in local animal shelters and has worked in emergency veterinary medicine for the past five years. With her family always opening their home to foster animals, she refers to her home as a petting zoo! She has five permanent cats, a bearded dragon, and two dogs who help her train and socialize the many pets she saves.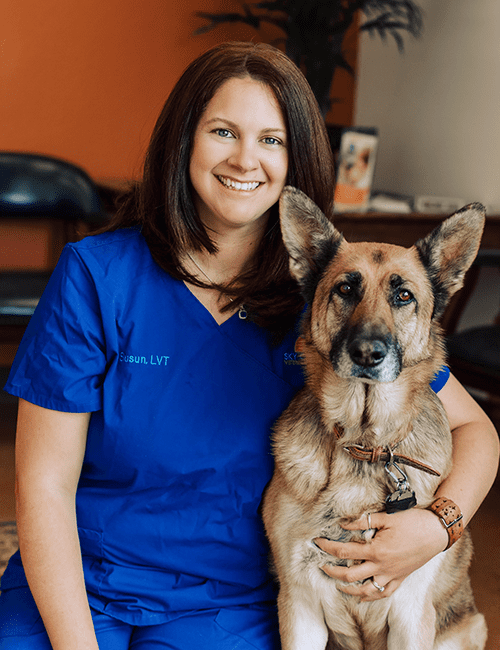 Veterinary Technician, L.V.T.
Susun moved to the Grand Junction area in 2013. She has been a Registered/Licensed Veterinary Technician since 2005. Before moving to Grand Junction, Susun's experience in small animal emergency critical care medicine has given her a unique perspective in general medicine. She values the special bond that pets bring to our lives. Susun's veterinary interest includes; emergency and critical care, radiology, surgery, and anesthesia. She has a degree as a human radiology technologist as well. Susun loves spending time with her husband, young children, and pets. She loves being outdoors, hiking, running, and seeing new places.
C.V.T. and Practice Manager
Maura has been a Certified Veterinary Technician for over 18 years with a diverse background in many phases of veterinary medicine. From large to small animal, including wildlife, Maura found her calling in giving care in veterinary medicine. She is a Grand Valley native and enjoys spending time with her large family and collage of pets & farm animals. Maura loves gardening, horseback riding, biking and enjoying 4H with her four children.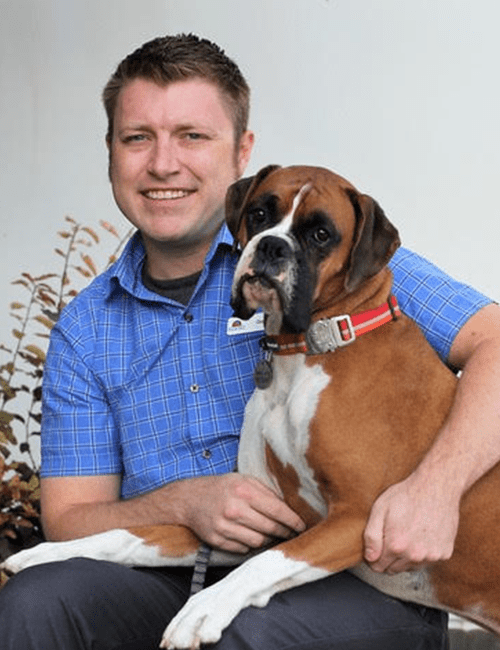 As a fourth generation Colorado native, Garret was raised outside of the Longmont/Lyons area.  After high school he attended the then Mesa State College and quickly fell in love with everything the Grand Valley has to offer.  Garret has a wide range of knowledge, business and veterinary skills- however his love for animals makes him a true asset to Sky Canyon.  He grew up working for a Skydiving company on the front range and then went on to work for a busy 24- hour specialty and emergency hospital in Loveland, Colorado.  He is a pet dad to his boxer (Daniel) and sphinx (Eleanor).  When he's not at the hospital he spends his time as a professional off-road driver guiding Polaris RZR tours throughout Western Colorado.
10 Reasons To Choose Sky Canyon Veterinary Hospital

Exceptional Veterinary Care – We offer exceptional medical care from experienced veterinarians, blended with the warmth of an old-fashioned, "bedside" manner.

Full-Service Veterinary Hospital – We offer everything from general care (exams, vaccines, etc.) to dentistry & advanced surgeries, all on one location.

Advanced Surgical Skills – Dr. Respet is known as an accomplished veterinary surgeon who often receives referrals from other veterinarians.

Locally Owned – Sky Canyon Veterinary Hospital is locally owned (vs. being owned by an out-of-state corporation).

Here for the Long Term – Dr. Respet and his family chose to live in this area, and he will be practicing veterinary medicine for decades to come.

Relationship-focused – We pride ourselves on the long-term, personal relationships we build with pet parents and their pets.

Convenient Location – Sky Canyon Veterinary Hospital is centrally located on the edge of the Redlands neighborhood, near I-70 and the Mesa Mall.

Open 6 Days A Week – We're open Mondays-Saturdays.

House Calls – When necessary, we do house calls for animals that can't be moved, or are ready to pass over the rainbow bridge.

We Love Animals – The members of our staff are all animal lovers, with a special affinity for our four-legged friends.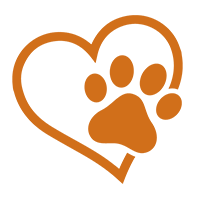 Seeking out "vets near me" for quality veterinary care for your cats and dogs? Contact Sky Canyon Veterinary Hospital at 970.985.4911, or Email Us.